Najlepše je kad drugi o vama govore. Ako se, pri tom, nadjete u društvu jedne Windsor Smith, jer o vama govori Kristie Barnett, onda, verovatno, možete još dugo da ćutite….
Elem, gospodja Barnett je, kako sama kaže, moja američka navijačica, bavi se enterijerima i stejdžingom, certifikovani je predavač Psychological Home Staging-a, autor dve knjige i niza članaka koje objavljuje na svom blogu
thedecorologist.com
i u poznatim  američkim časopisima. Dobitnik je velikog broja prestižnih nagrada i potpredsednik je američkog udruženja stejdžera RESA. I, jeste, MOJA američka navijačica!
Prošle nedelje me je predstavila na svom blogu. Šacnite…
When Beauty is a Blessing – Meet Dragana – The Decorologist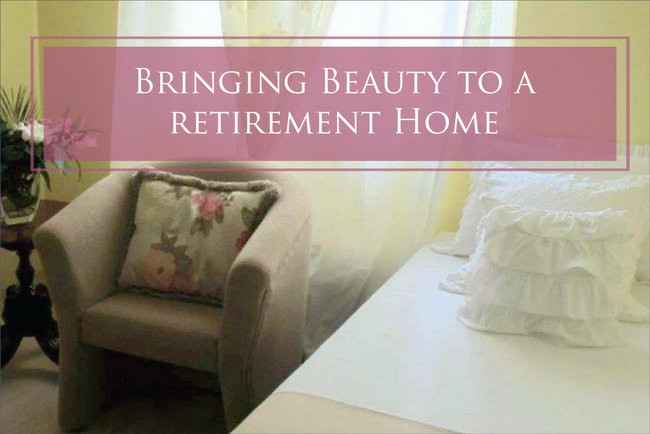 When you've been blogging for as long as I have (over seven years now), there are readers who earn a special place in your heart. Today I want to share a story about one such reader, Dragana Djordjevic.
Dragana lives in Belgrade, Serbia – a half a world away (8500 km away, to be exact). Over the last four years, we have occasionally corresponded as Dragana launched a home staging business in her home country. She has struggled as she worked to educate those around her about her services, and unfortunately, I don't believe I've been much help since I know little about the economy or real estate in Serbia!  Anyway, Dragana has actually been an encouragement to ME, as she has told me how much she's learned from reading the blog, reading my book, and watching my workshop videos.
What I have encouraged Dragana to do is to continue to do the work wherever she can find it, as her passion for it is so REAL and undeniable.
Dragana styled and staged two rooms in a local retirement home:  a bedroom and a common area for the residents. Here is the rather bare "before" of the bedroom.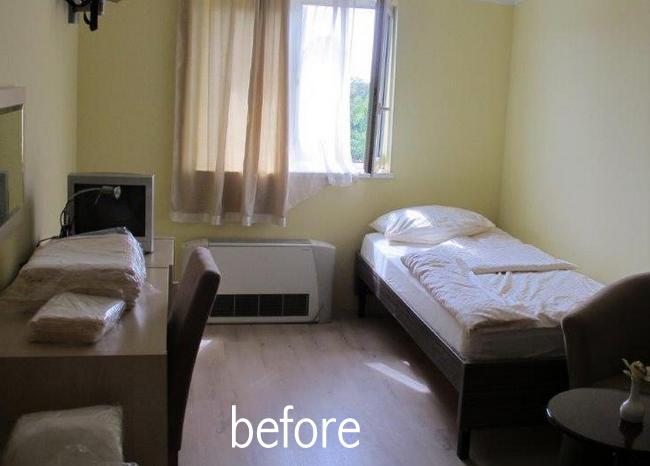 At least she had a cheery wall color to start with. Now watch how Dragana infused some simple but effective touches to enliven this formerly sad space: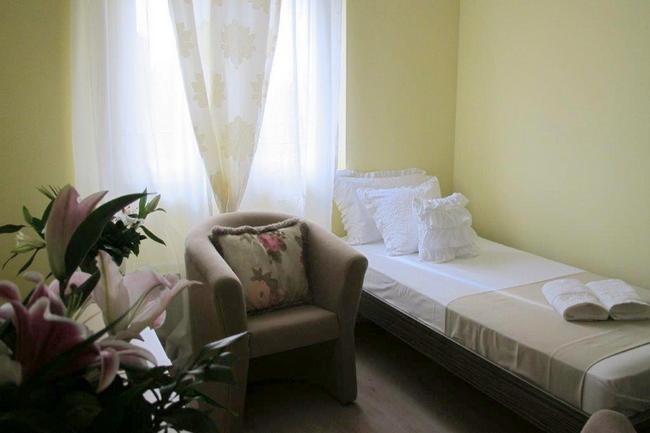 staging and photography by Dragana Djordjevic
Her use of florals and soft fabrics makes the bedroom a lovely and romantic retreat.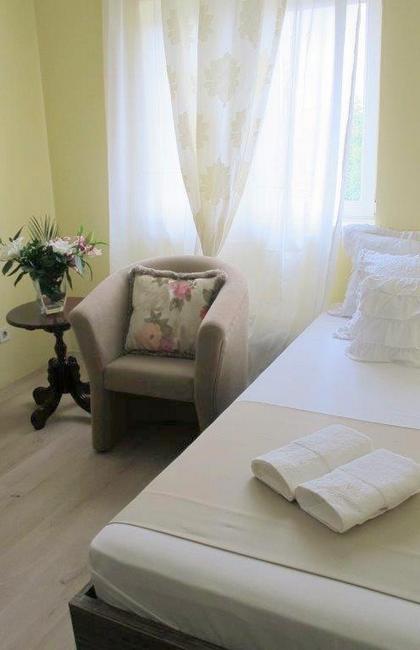 staging and photography by Dragana Djordjevic
Now, here's the "before" of the gloomy common space. The furnishings are nice and clean, but notice how everything lines the walls with little intention.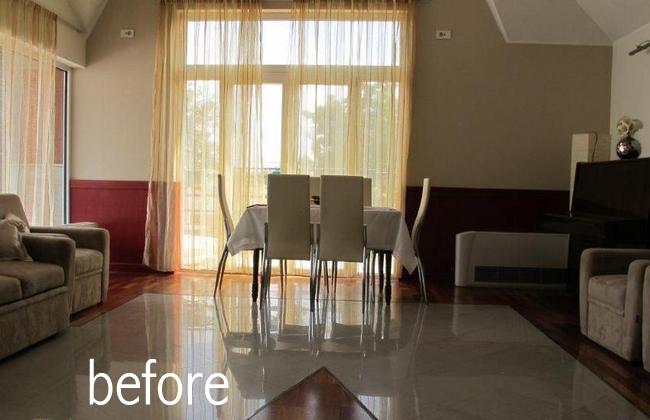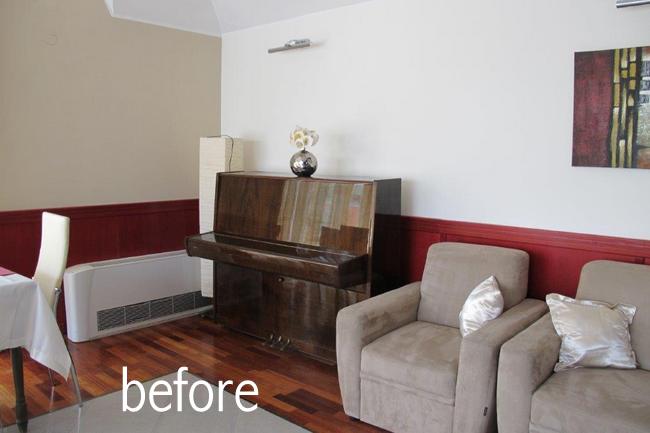 Ok, now let me show you what Dragana did with the space: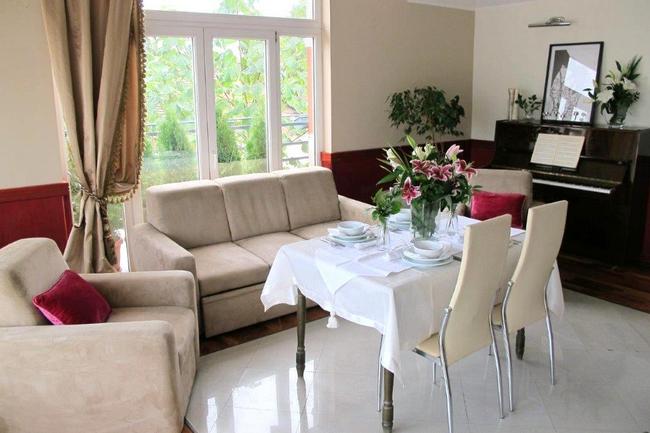 staging and photography by Dragana Djordjevic
Keep in mind, these are her own props which she brought in at her own expense.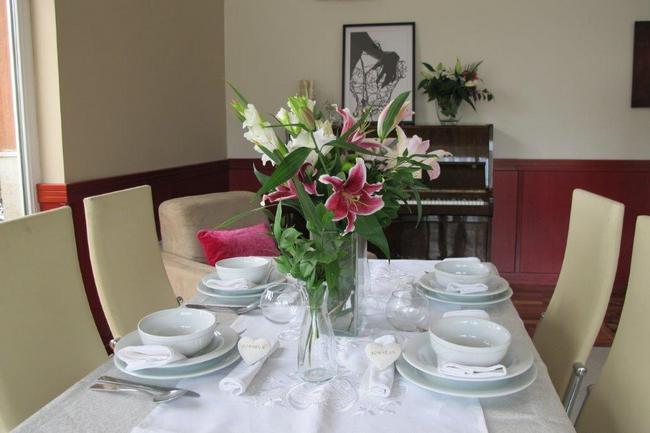 staging and photography by Dragana Djordjevic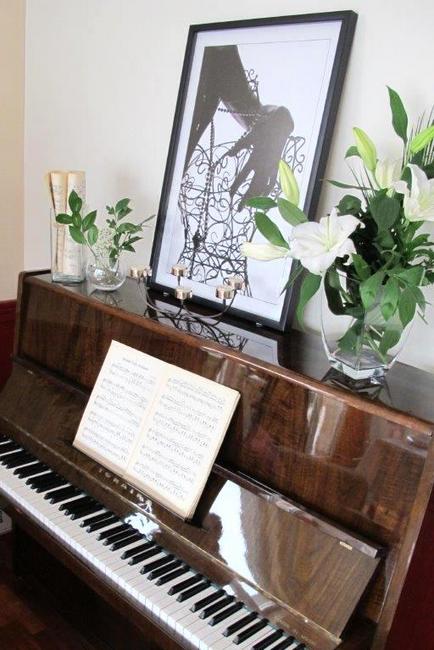 staging and photography by Dragana Djordjevic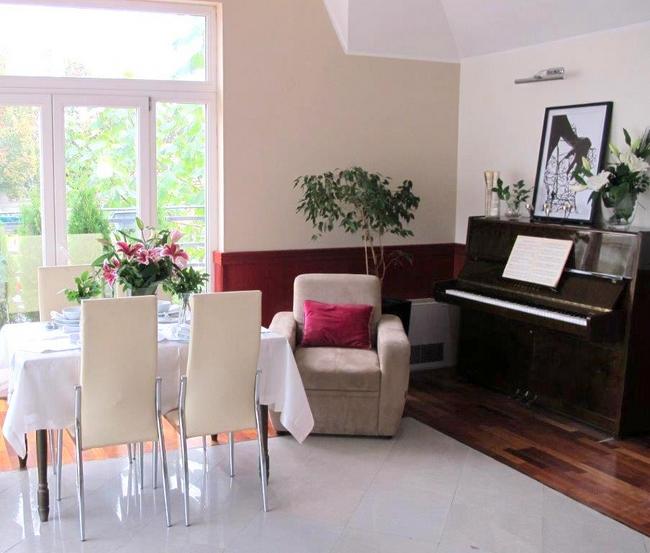 staging and photography by Dragana Djordjevic
Dragana's work in this retirement home so clearly reveals the love and compassion in her heart. I honestly had tears streaming down my face when I saw these photos, and I am tearing up just putting this post together now. Can you imagine the look on the faces of the residents when they saw what Dragana did to add beauty to their home? I know she has blessed many with her sincere passion and generosity.